Nollywood is a fast growing movie industry and over the last years more craft has contributed to the worth and growth of this business.
From a panel of critics, over a period of time we have compiled a list of ten phenomenal actresses of recent times along with their ratings.
For this list we are focusing on actresses who have had recent notable works on display. We are excluding the golden ladies of Nollywood for they deserve a list of their own. So you won't be seeing the likes of Liz Benson, Patient Ozokwor, or Hilda Dokubo.
Shall we?
10. Chacha Eke
Chacha Eye is one bright actress of recent times in Nollywood. Bursting into the spot light in 2012 with the movie The End Is Near. She went on to prove herself as a renowned performer who can stand out even as a supporting character. Versatile and all round, she's known for her intense deliverance of art that would leave you wondering, and if you didn't already know her you will find yourself asking, "Who is she?"
Her movies are one of the most watched ones on YouTube.
🌠🌠🌠🌠4/5
9. Genevieve Nnaji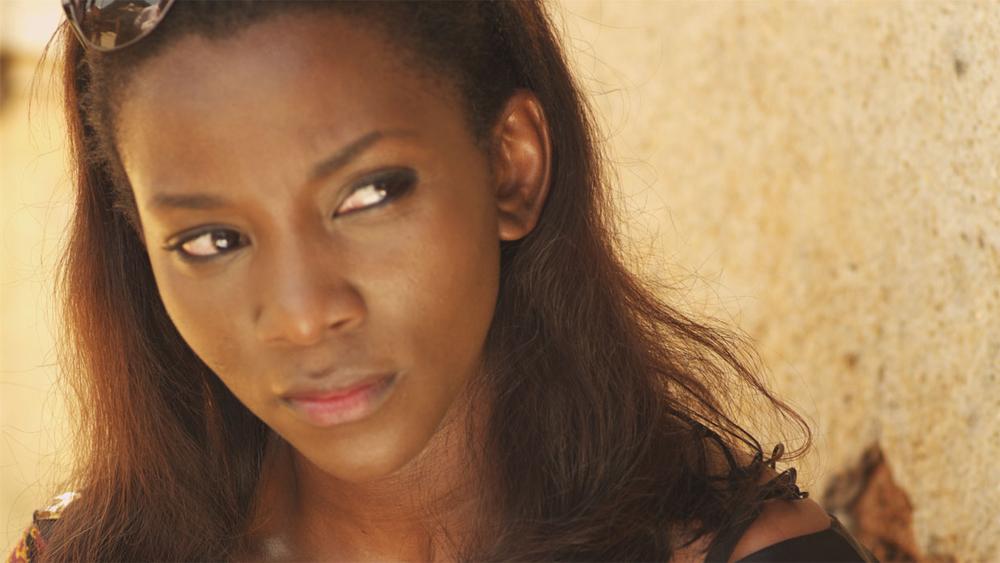 Genevieve Nnaji is one of the leading Nollywood actresses and the most marketable one in Africa, being the highest paid and the most successful, she earns our number 9 spot for being extremely talented even though she falls mostly flat in characters. Maybe not recently but dating back to the early 2000s where she stole the heart of many Nigerians to be the IT girl of her generation. Her charm and portrayal of characters comes so easy, you would think there is nothing in acting. Yes, she's one actress who makes acting look easy. She oozes power, control and beauty in every movie you see her. One of her timeless movie would be Nollywood classic Sharon Stone which earned her an African Academy award.
🌠🌠🌠🌠 4/5
8. Queen Nwokoye
Queen Nwokoye is another enduring Nollywood bag of talent. She might be the queen of Middle budget movies, but she is a queen nonetheless and a fantastic performer. Been present since 2004 and have gone round the good, the bad, the funny and the unimaginable. Her performance in 2014 Chetanna was one performance that will stand the test of dramatic times.
🌠🌠🌠🌠4.5/5
7. Bimbo Akintola
Not a consistent face but this is one actress the has proven time has nothing on art. Her gracious performance in 'The Antique' is one that shows the importance of good supporting performance. Her role in 93 days took acting to another level and lands her on our number 7 spot. She's one actress that swallows a character and just take charge. She also that actress whose performance overwhelms her reality. And that's good acting.
🌠🌠🌠🌠 4.7/5
6. Omotala Jalade
Not the most consistent, but there used to be a time where it was either Omotala or it was Omotala, which ever way, it was Omotala.
Believe it or not, she is one performer that has been there and done that. Simple, complex, funny and sexy.
From the classic movies 'Slave ' The Prostitute.' to Imperial Leather to A private Storm to Ije, this is one actress that delivers the art as though it was a text message. Simple, subtle and classy, this is one actress that puts so much pride in her work and they always come out good. They always do. And we can't wait to see her soon.
🌠🌠🌠🌠4.9/5
5. Funke Akindele
Fine Akindele is A star act definition of art. She is one actress that owns into a character and you can always differentiate her from her characters. Her performance in Maami was one to behold, and her portrayal of Jenifer in Jenifers Diary took acting to a whole new level. She is one actress that has set the bar high for other actresses coming behind, even those with her still try to get like her but there is only one Jenifer and that is Funke Akindele
🌠🌠🌠🌠 4.9/5
4. Stephanie Okereke
Glamour and art, this is one actress that never fails to deliver. Maybe not totally round but she puts the Perfect in Performance. She is not an actress you can place your finger on an assume an expectation from. Her academy award performance in the classic More than a woman and her breath taking masterpiece performance in the movie 'Dry shows that she is one piece of creation you want to place in a time line and just stamp her there.
🌠🌠🌠🌠4.9/5
3. Nse Ikpe Etim
If not the most brilliant female performer in Nollywood. She is definitely the best and the greatest contender for our number one spot. She is one actress that stands out, even though it's a cameo, you sure will notice her. Her breakthrough performance in Reloaded in 2008 along with her killer magic of art performance in Mr and Mrs Smith have her multiple accolades. She's one actress that doesn't need to try. She makes hard work effortless. And she delivers like no other.
🌠🌠🌠🌠🌠5/5
2. Mercy Johnson
One of the biggest breakthrough in the industry. This is one actress you just can't place a bet on, because she always brings it. Although, she takes some of her performances over the top, but she is still phenomenal. Unbelievable! Unbeatable! And Mind blowing is just a few words to describe her performances. She has taken all the roles of anyone on this list and has redefined what it means to me an actor. Her classy manipulative sexy performance in the Corprate Maid is one performance that could easily earn her a Golden Globe if this was Hollywood. She is the marking scheme for acting. Every other performer as unique as they all her in their craft measures up to Mercy Johnson even our number one. Mercy Johnson remains the best actress in Africa by popular vote and of course popular demand.
🌠🌠🌠🌠🌠 5/5
1. Rita Dominic.
A hard decision to make but Rita Dominic is the best actress by critical analysis. Her form of acting is magical and somewhat mystical. Maybe predictable but still undeniable. Her performance in The Meeting, is a dead end. A final full stop. We hope she beats it because she did not only set the pace for others but for herself as well. The meeting performance would go down to be one of the best performances of all time in Nollywood.
🌠🌠🌠🌠🌠 5/5
Do you agree with our list? Feel free to let us know what you think in the comment below.
Don't forget to follow us on Facebook for more list published everyday.